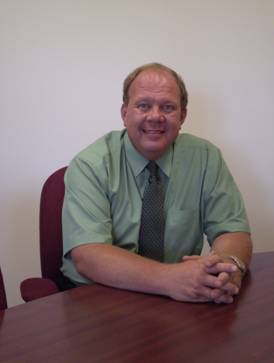 For Questions or Comments E-Mail Steve.Willard@k12.sd.us
Greetings,
Welcome to the Belle Fourche School District. Our District is comprised of five grade level buildings. North Park Elementary, which includes kindergarten and our Early Intervention Program. South Park Elementary, which has grades 1-4, the Belle Fourche Middle School, which has grades 5-8, the Belle Fourche High School which includes grades 9-12, and the Belle Fourche Alternative School, which has grades 10-12.
In the fall of 2018, we opened a 10,000 square foot CTE facility to hold our welding, agriculture, family and consumer science, and business programs. Our existing facility also offers courses in construction and computer aided drafting. Delivering these courses in our state-of-the-art facilities allows our students to gain real-world skills that can make them employable immediately following high school or propel them into the post-secondary training program of their choosing.
The Belle Fourche School District sports facilities are top-of-the-line and include two football fields with a practice field, a newly resurfaced all-weather track, three gymnasiums, a wrestling facility and a fully equipped modernized weight room. The School District offers the sport options of; football, basketball, volleyball, track, competitive cheer & dance, cross country, wrestling, soccer, and golf. Our student athletes compete in the Black Hills Conference.
Our Fine Arts activities include plays, Veterans Day Programs, band, choir, after school programs at all levels K-12, which give students the opportunity to receive extra academic help or to participate in enrichment programs.
Our District uses an Alternative Calendar, which means there is no regular school on most Fridays. The morning of the Fridays we have a program called Intersession where students can come to school for extra academic help. Students can also use the Fridays to work on enrichment projects.
The past year-and-a-half have been a challenge keeping staff and students safe during a pandemic. Due to the efforts of our custodial staff, teachers, and parents we have been able to have school as normal as possible. We look forward to continuing to do so.
Sincerely,
Dr. Steve Willard
Superintendent of Schools
Belle Fourche School District