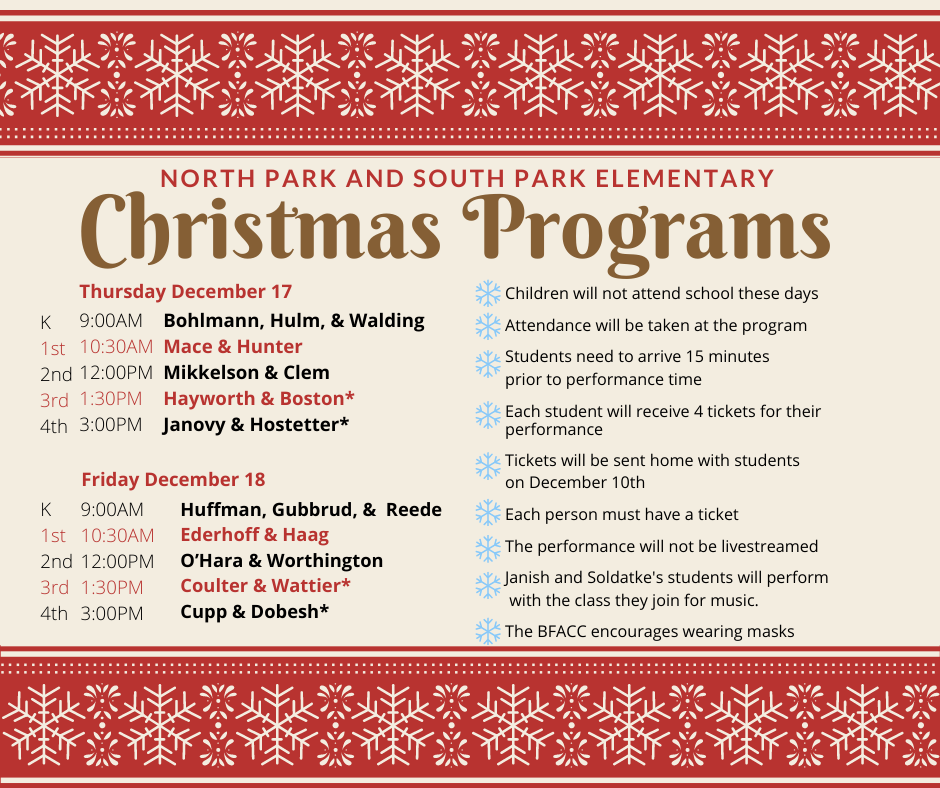 There will be a 2nd picture retake tomorrow, November 24. Ask your student's teacher for a picture retake form if you would like to have your student's picture taken.

Monday: "On the HUNT for a great education" - Hunter Orange/Camouflage Day Tuesday: "Hats off to education" - Hats/Western Day Wednesday: "Exercise changes your body, brain, attitude, and mind" -Workout Day Thursday: "Celebrate Belle Fourche Schools" - Purple and White Days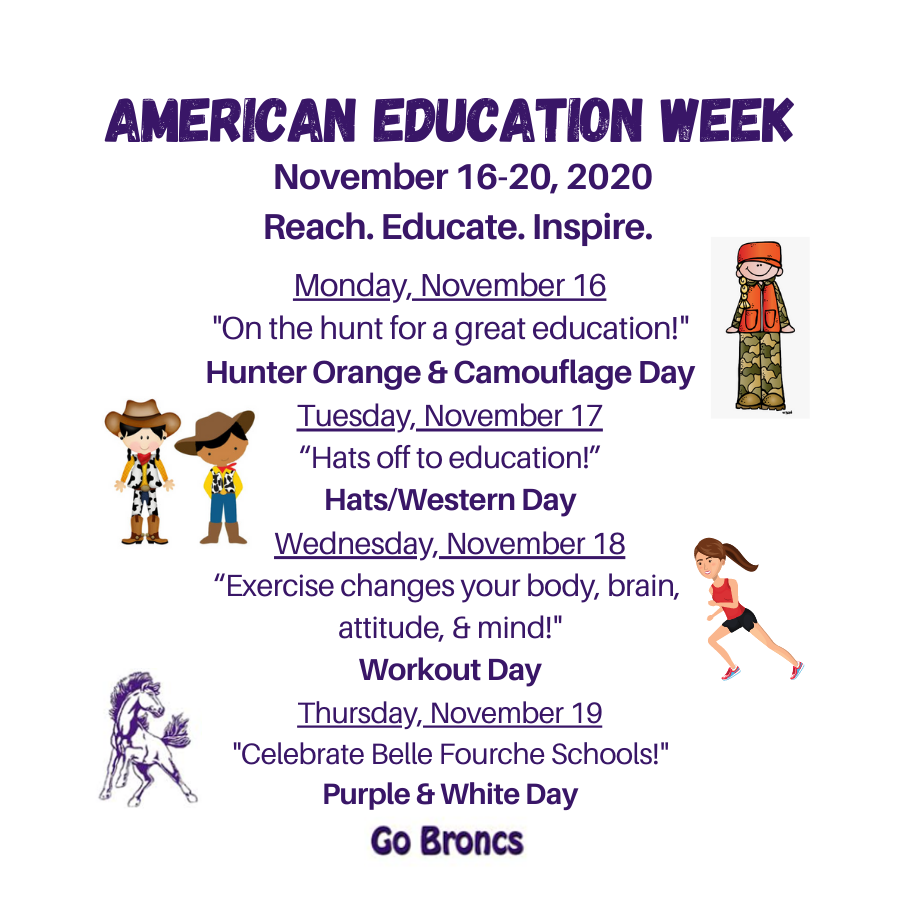 Virtual South Park Veterans Day Program Belle Fourche Elementary Website November 11, 2020 @ 8:00 until December 1, 2020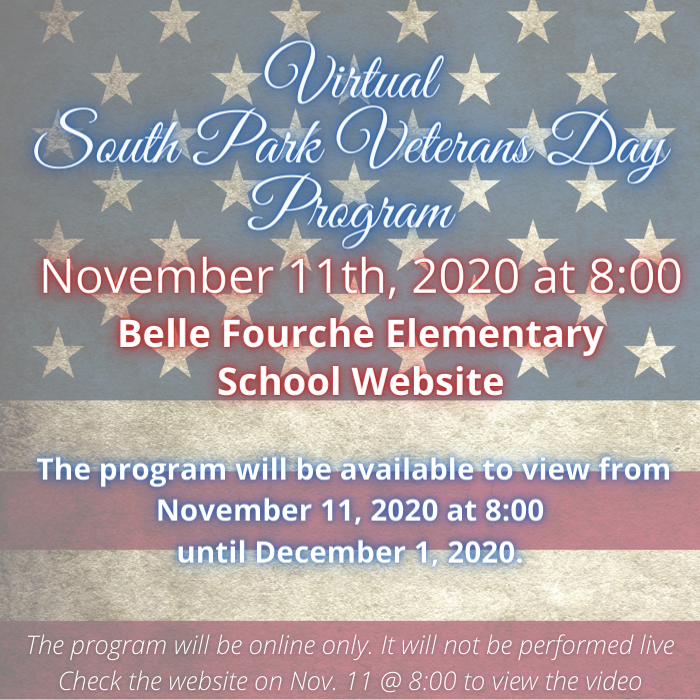 Congratulations! North Park Student of the Month: Liam Olson and Wes Hendrickson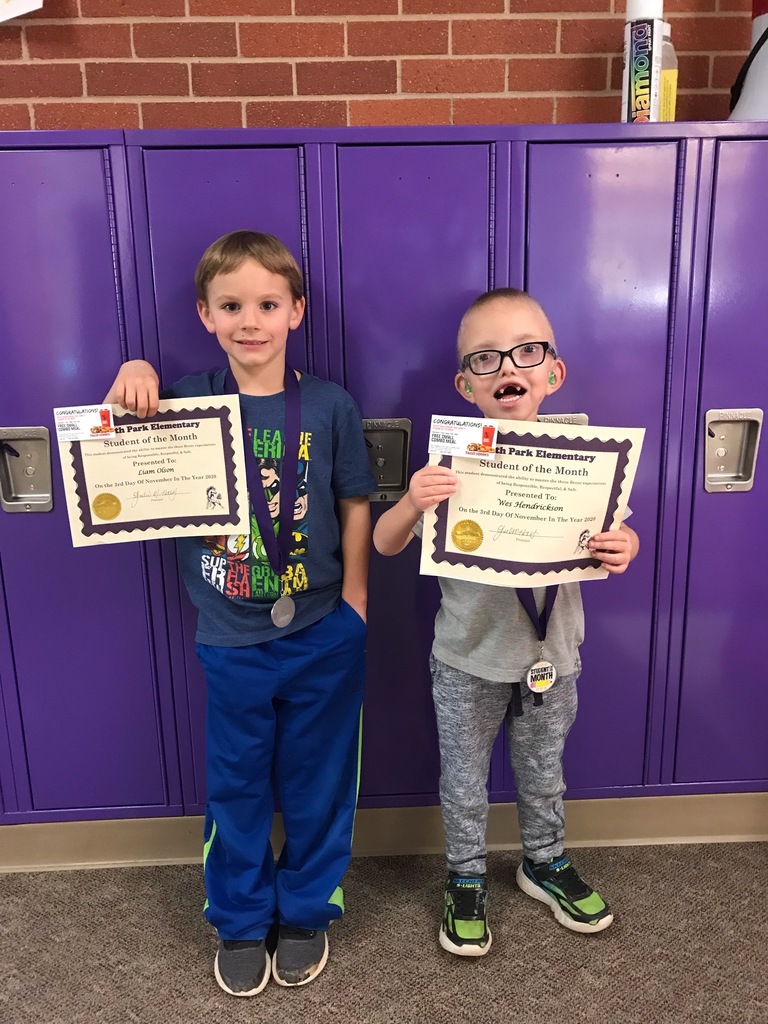 Due to conferences there will be no Friday Fun Club tomorrow.

Congratulations to October Student of the Month!! 1st Grade: Reagan Eck and Hayden Allart 2nd Grade: Sawyer Stone and Anna Belle Dighton 3rd Grade: Billy Rosencranz and Becca Hendrickson 4th Grade: Kalani Meyers and Sawyer Eck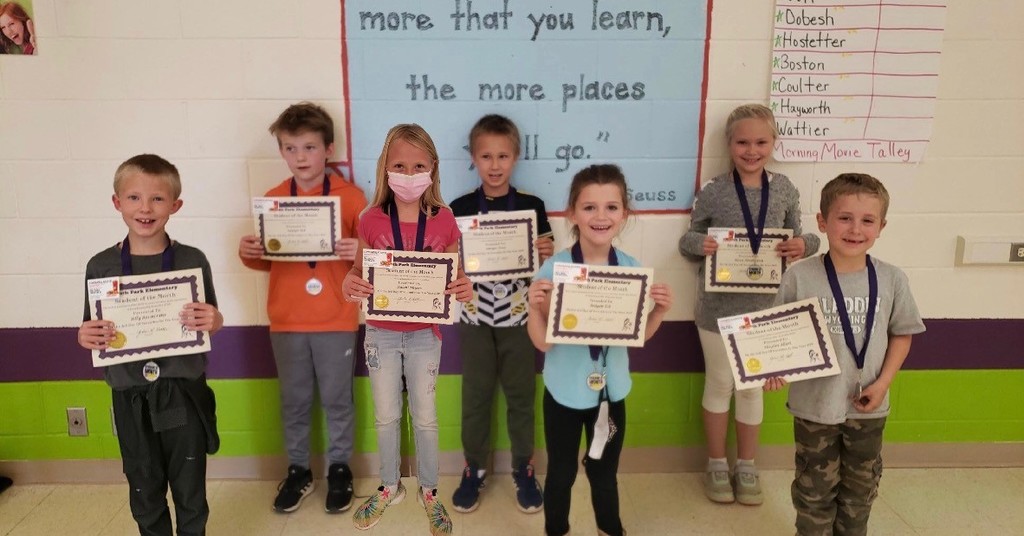 South Park Veterans Day Program This year we are having a virtual program that will be pre-recorded. Our virtual program will be posted on November 11th, 2020 on the Belle Fourche School District website and will be available to watch anytime that day. We will be recording our program on Thursday November 5th. Please have your child wear red, white, & blue or a combination of those colors that day for the recording of the program. Thank you, Mrs. Simonyak, South Park Music Teacher

EXCITING NEWS: The Belle Fourche School District has been approved to continue the free breakfast and lunch meals through May 27, 2021. Any child ages 0-18 can receive the free meals. If your child is in school, they proceed through the breakfast and lunch line as normal. For virtual students, home school students and any other age 0-18 age children, go to the school website
www.bellefourche.k12.sd.us
, click on the MENU then FOOD SERVICE tab and pre-order by midnight for next day pick-up at the Middle School Lunch Room door between 10:30AM-11:00AM. The pick-up option is available any day school is in session. Contact Food Service secretary Brenda Whetham at (605) 723-3355 x 4 or email
Brenda.Whetham@K12.sd.us
with any questions.

PTO will be collecting Lynn's receipts and BoxTops on Tuesday November 3.

Winter Weather Information In the event of school closure due to inclement weather, we will continue teaching/learning virtually. If you see that school is closed, your child's teacher will be communicating with you as to how you can continue learning from home. Please check your Class Dojo, Remind, email or whichever method your teacher uses to communicate with you. Thank You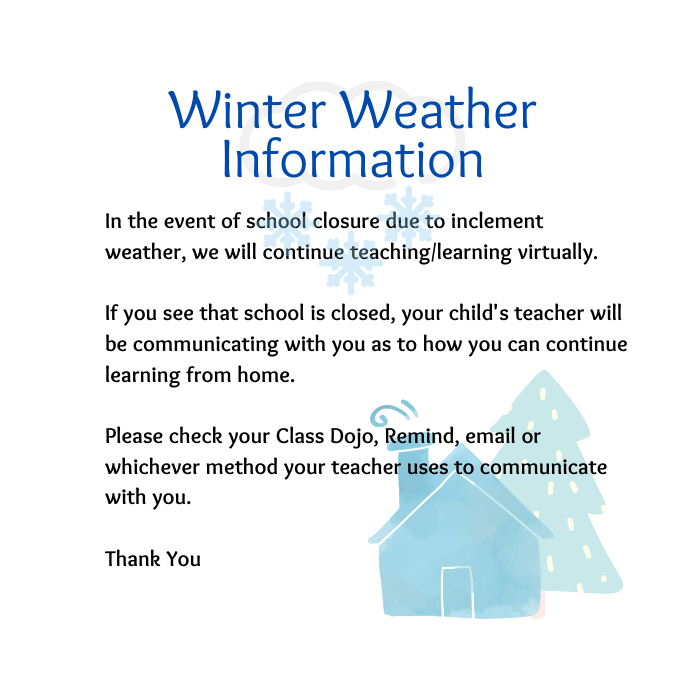 Picture retake day is this Wednesday!!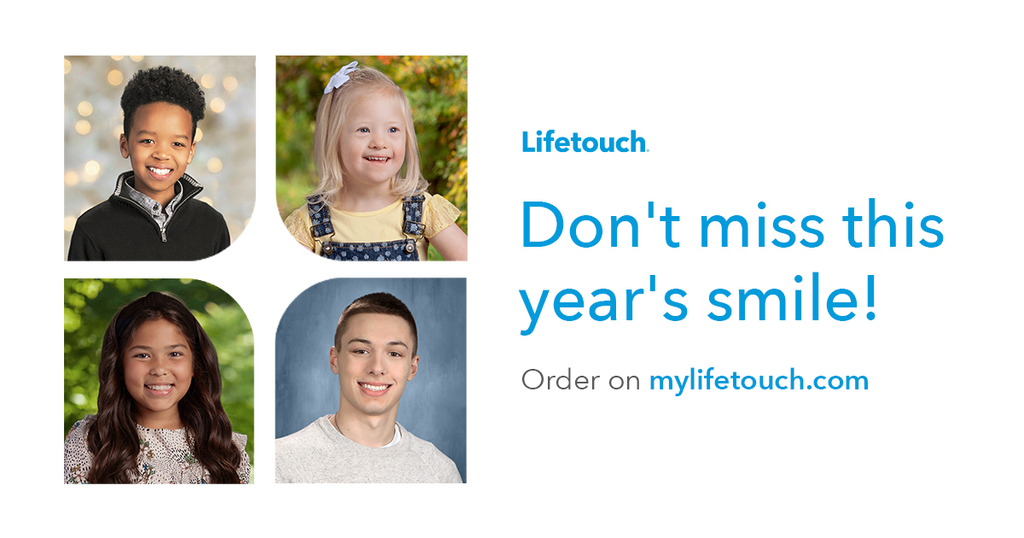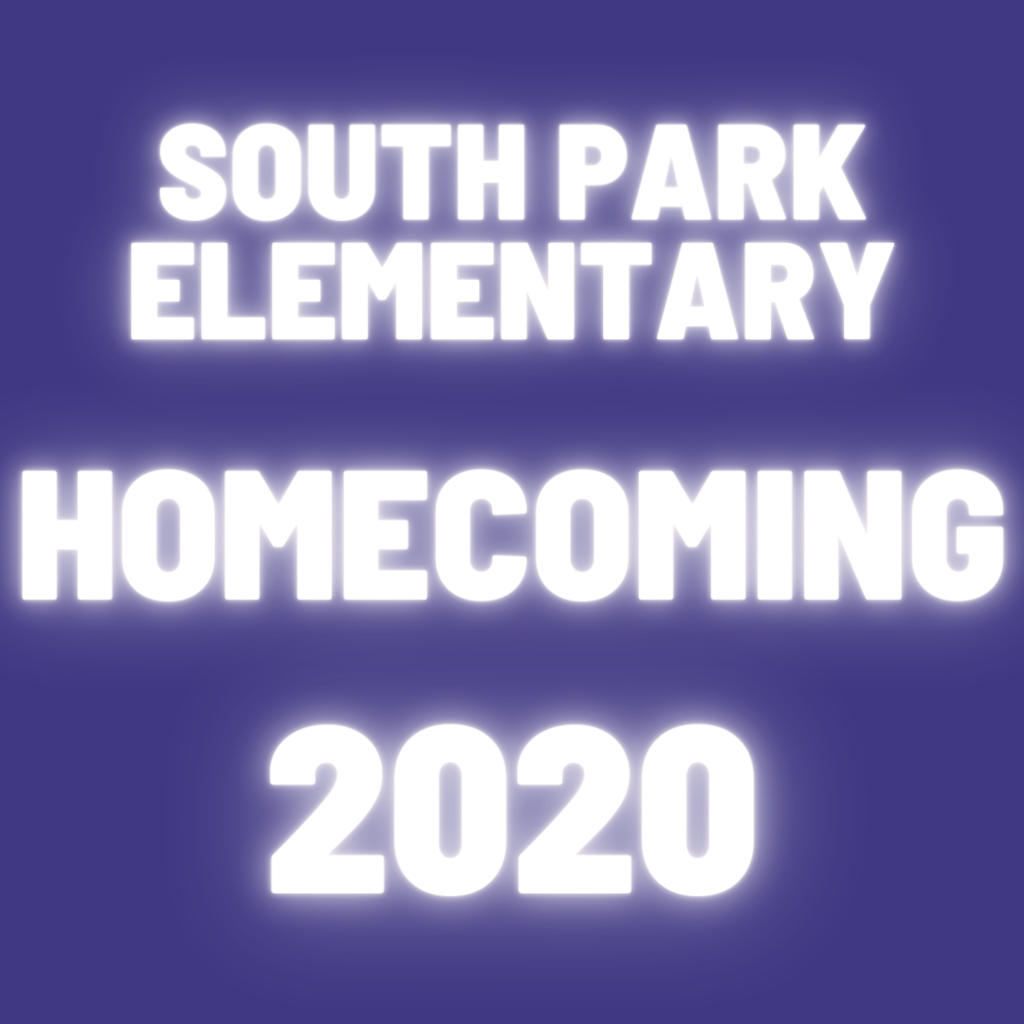 There will be no Friday Fun Club (Intersession) tomorrow October 16. The teachers have an inservice.

North and South Park Students did a great job with the fire drill this afternoon! Teachers will discuss the drills within their individual classrooms.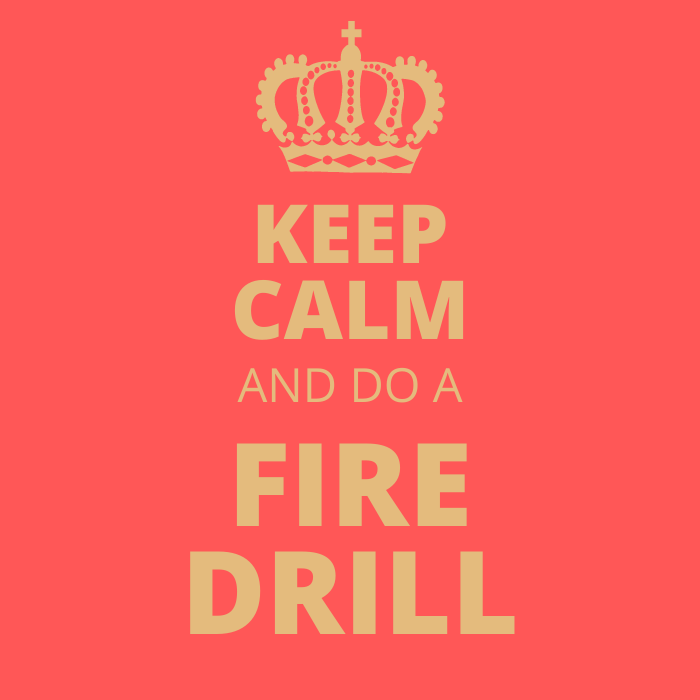 There have been many questions about the phone call/text message that went out on Friday evening that we will try to answer here. *Each family should have received one phone call. We tried very hard to accommodate families so that their children will attend school on the same day. The phone call that you received is for all students in your home. *If you received both calls, contact your school secretary to determine which days your students should attend. *On Wednesday August 26 from 5pm – 7pm and Thursday August 17 from 8am – 4:30pm class teacher lists and purple/white days will be listed at the school. There will also be welcome letters from teachers at the school during this time. *These will be full school days. Breakfast and lunch will be served. Buses will run as usual. *If you are new to the district you will receive a phone call informing you who your child or children's teacher are and which days your child will come.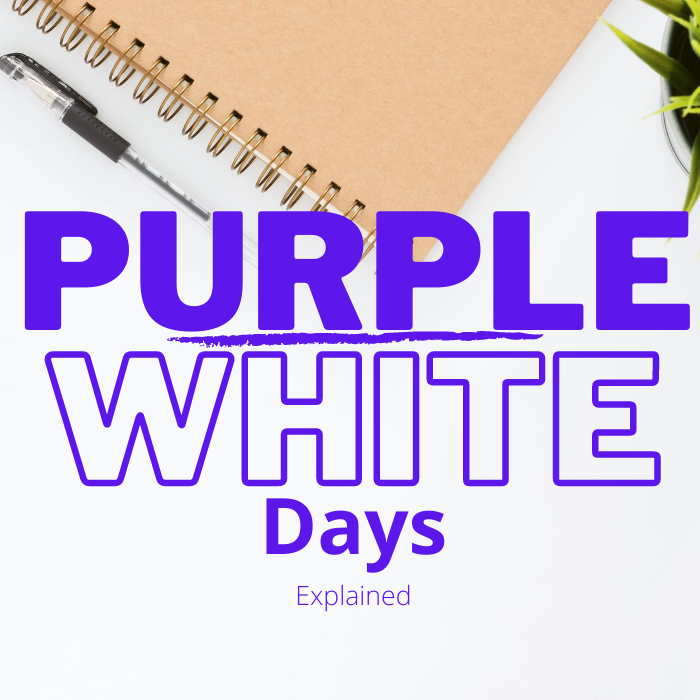 A lot of useful back to school information can be found in the menu, under parents; back to school. You will find the in town shuttle schedule, back to school news letter (school supply list), re-opening plan, EZ pay, parent portal, and district school calendar. For app users here is the link:
https://www.bellefourche.k12.sd.us/browse/135006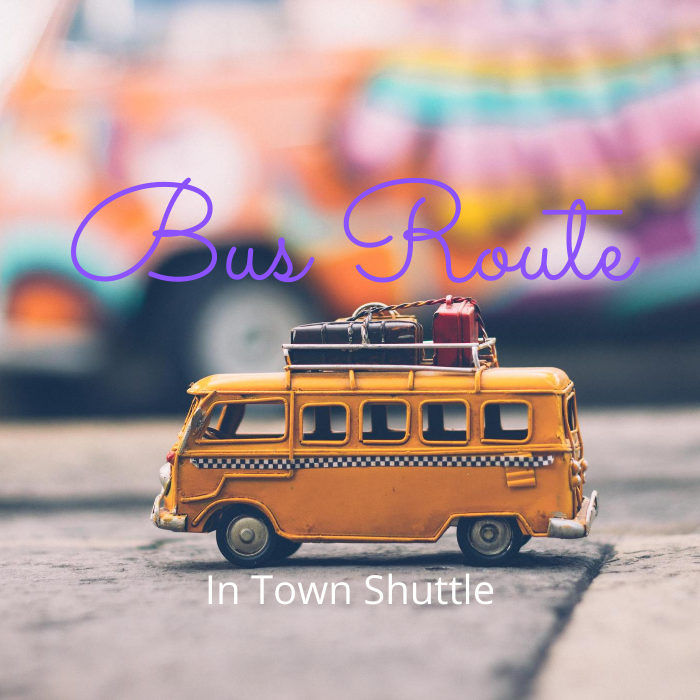 Our after school program, TRAK, will begin after school on September 8. We will send applications home with students on Aug. 31 or Sept. 1.