Parents/Guardians: Welcome! Our school has just granted you access to GoGuardian Parent, a mobile app designed to provide parents/guardians insight and control over their student's online activity when on school-managed devices and accounts. Set up your free account and find more information here:
https://www.bellefourche.k12.sd.us/o/bfsd/page/goguardian-information

Two hour late start for Thursday, February 23. Buses will travel where possible.

Virtual learning day on Wednesday, February 22, for Belle Fourche.

Two hour late start for Belle Fourche tomorrow, February 15th due to weather conditions.

Belle Fourche School District is seeking hard working, motivated individuals for our nighttime cleaning team. Hours 3-11 pm. No experience necessary, full-time or part-time positions available. Must have valid driver's license and reliable transportation to and from work. Must be able to pass a background check. Responsibilities include: Sweep or vacuum and/or damp mop hard surface floors and carpeted floors. Clean restrooms. Work effectively with other team members. Operate and maintain equipment such as vacuum cleaners. Remove trash from containers. Clean gyms after activities. Occasional snow removal. Must be able to lift and or move 50 pounds, and other duties as per job description. Please direct any questions to: Tommy Coyle at (605) 723-3360 Starting wage - $14.00. Benefits available: Health, Dental, Vision, Retirement benefits, Vacation Leave and Sick Leave. Application to Include: District Application Application Deadline: Open until filled. DO NOT APPLY ONLINE....... Pick up application from: Robin Waggener Administrative Assistant Belle Fourche School District 2305 13th Avenue Belle Fourche, SD 57717 or email
robin.waggener@k12.sd.us
or call 605-723-3355 ext. 1 for an application The Belle Fourche School District is an Equal Opportunity Employer.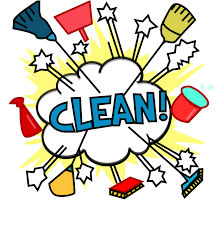 KINDERGARTEN SCREENING Monday, March 13, 2023 Time: 8 am to 3 pm at North Park Elementary You MUST bring your child's birth certificate and immunization records. Children must be five years old on or before September 1st 2023. Appointments required—call North Park @ 723-3379 to schedule an appointment ASAP. Appointments generally last one hour. Current Kindergarten students will not have school this day.


Two hour late start due to dense fog and slippery road conditions.

Good Evening, This is a reminder of the activities taking place throughout the District tomorrow, Wednesday, December 21st. K through 4th grade students will attend their scheduled programs at the Rec Center. Times are as follows: Kindergarten at 9 am, 1st grade at 10:00 am, 2nd Grade at 11 am, 3rd Grade at noon and 4th Grade at 1:30 pm. For 5 through 8th grade students who need to attend the ICU day, will need to be dropped off and picked up by their parents. No breakfast will be served, but sack lunches will be available for students in attendance at Middle School. For 9 through 12th grade students, will be wrapping up finals. There will be no buses running tomorrow.

There will be no intersession at any Belle Fourche School District buildings today, Friday, December 16, due to the weather.

There will not be intersession at the elementary and middle school levels on Friday, December 16. We will tentatively plan to have intersession at the high school from noon to 3. If anything changes due to the weather, we will let you know as soon as possible.

Thursday, December 15th will be a virtual school day. There will be no school at the individual buildings and all activities and practices are cancelled for Thursday.

Good afternoon. Wednesday, December 14th will be a virtual school day. There will be no school at the individual buildings and all activities and practices are cancelled for Wednesday.

Good afternoon. Tuesday, December 13th will be a virtual school day. There will be no school at the individual buildings and all activities and practices are cancelled for Tuesday. Thank you and stay warm and safe!

Good evening. Due to the slippery conditions and possible snow and wind tonight, we are having a 2 hour late start tomorrow, Thursday, November 10th. Again, 2 hour late start tomorrow. Thank you.

This morning, a call came in that a possible active shooter was in the Belle Fourche High School. All high school students were already at an assembly at the BFACC. The Belle Fourche Police Department swept our high school, and no person was found. It was later found out by the police department that this call was a prank call made to many school districts in the nation. The FBI is tracing the location of the caller. All buildings were in a soft lock down for a short period of time this morning.

Due to malfunctioning fire alarm sensors, our Middle School had an unplanned fire drill this afternoon. The building was cleared and deemed safe. Thank you.

Homecoming Early Dismissal Times for Friday, September 23, 2022: North Park - 12:15 p.m. South Park - 12:40 p.m. Middle School - 1:00 p.m. High School Dismisses at 1:10 p.m. The lineup for the parade is at 2:00 p.m. at the Middle School. Judging is at 2:15 p.m.. Parade starts at 2:30 at the Middle School and ends at the High School.

INTERESTED IN SUBSTITUTE TEACHING? A substitute teacher in-service will be held Thursday, August 4, 2022 at the Middle School Library at 2:00 p.m. Please bring a copy of your high school diploma or college certificate to the in-service if not already on file.

INFORMATION FOR NEW BAND STUDENTS/FAMILIES Hello everyone! August is quickly approaching which means so is our Beginning Band Night! This event is required for any new band students and their parents/guardians. We will be meeting Monday, August 1stat 6:30 pm in the Belle Fourche Middle School Music Room. We will have two representatives there for you to sign-up in a rent-to-own program and get an instrument for your child. Even if you already have accommodations for an instrument, you must attend the meeting in order for your child to be registered for class and to receive relevant information. If you are unable to attend, but still interested, please email me at
rebecca.fahey@k12.sd.us
and I will get you the information you need. If you have not submitted your band sign-up form (originally due July 15th), you are still able to sign-up for band at the meeting. If you have any questions, feel free to email me or comment on this post! Thanks everyone! Rebecca Fahey BFMS Band Director 5th/7th General Music ________________________________________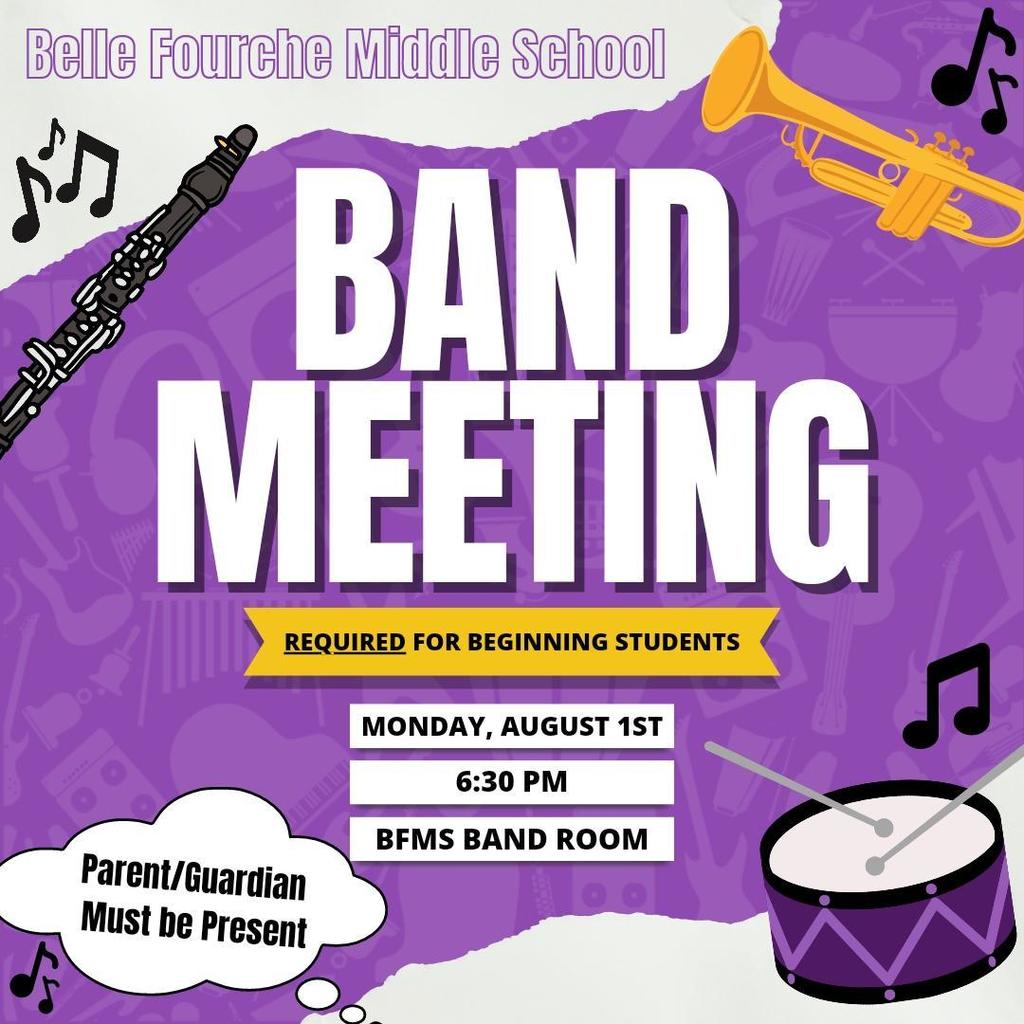 The Annual Fall Sports Parent/Coaches Meeting will be held Tuesday, July 19 at 6 pm in the High School Gym. Any parent of a high school student planning on playing a Fall Sport must attend to receive all the necessary paperwork and important information from the coaching staff. We look forward to seeing all of you! Go Broncs!