Attention ALL wrestling parents and fans....the Region Wrestling tournament tomorrow at Rapid City Central begins at 9:00AM.

Let's Go Broncs!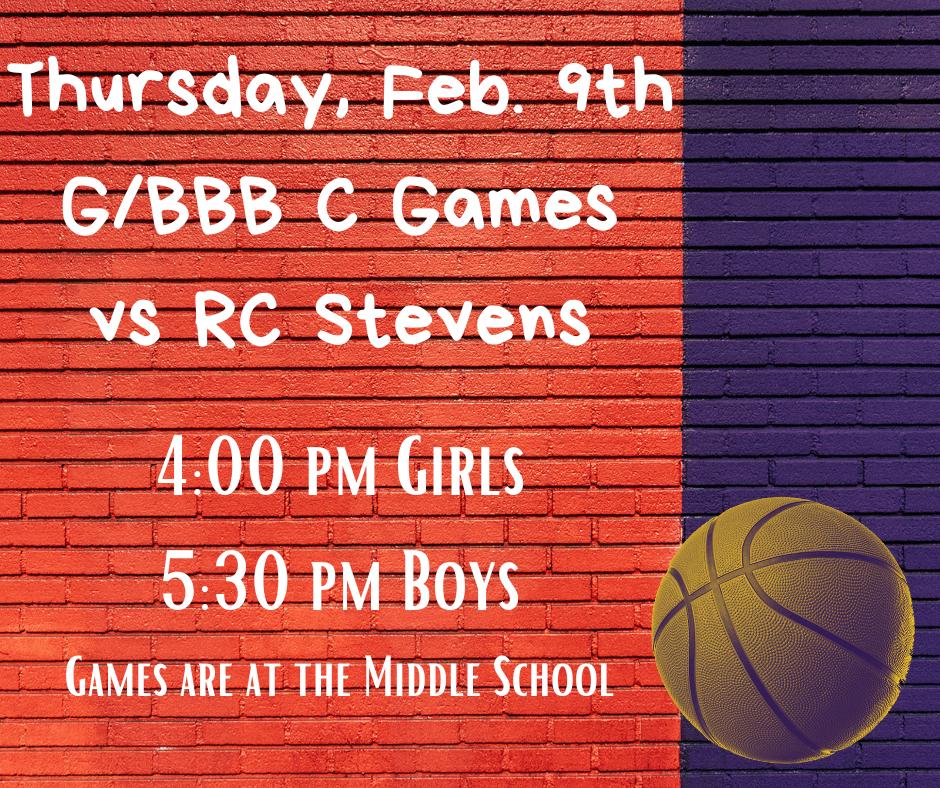 IMPORTANT INFORMATION!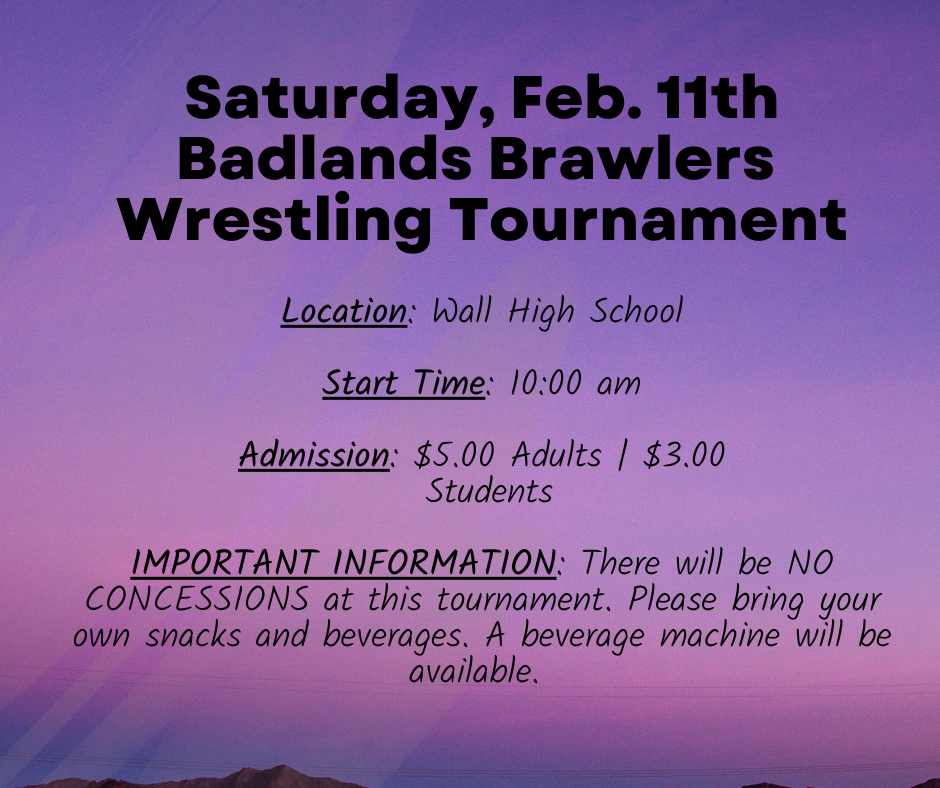 UPDATE!!! Due to some last minute changes to line-ups and the fact we are not wrestling any girls or JV, we will have a 5:30 pm start. Senior recognition ceremony and roll into varsity dual.

Admission - $10.00 / Adults; $5.00 / Students; All tickets sold at the door (no presale). Games will be streamed EXCLUSIVELY online for $8.99 per session (2 sessions per day).
https://portal.stretchinternet.com/dwu/

Tuesday, Feb. 7th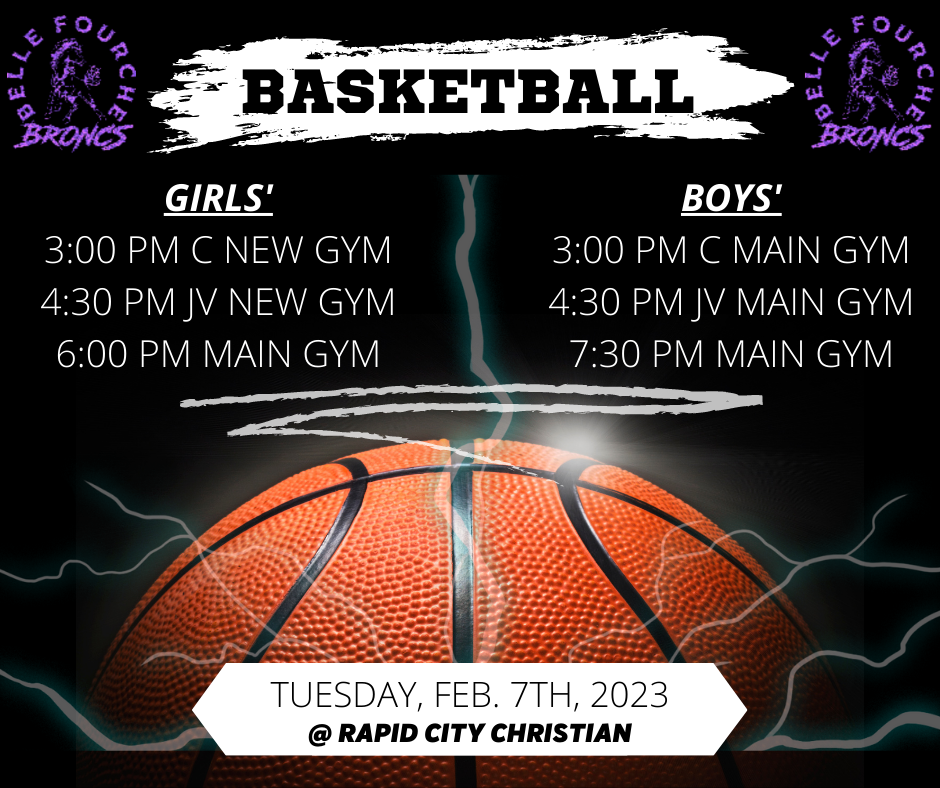 ROLLING SCHEDULE FOR GAMES!
GO BRONCS!!!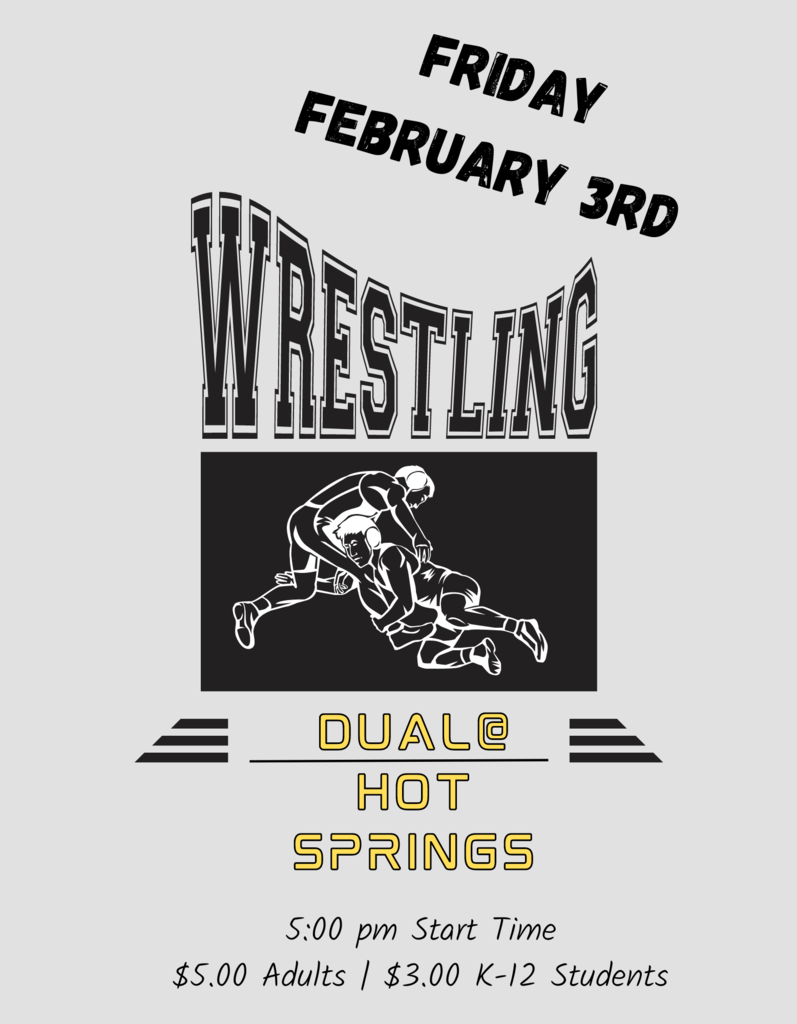 Updates for Girls' and Boys' C Basketball Games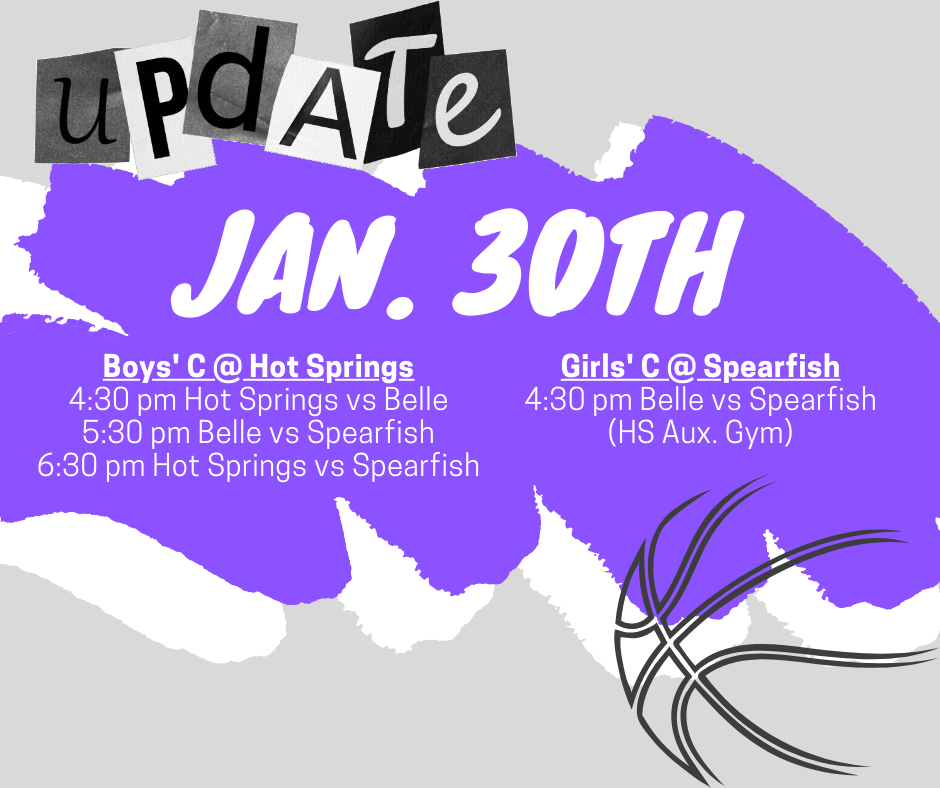 Unfortunately due to poor weather and road conditions, the 7th and 8th grade boys basketball trip to Sage Valley tomorrow is cancelled.

TONIGHT'S BOYS' BASKETBALL GAME INFO!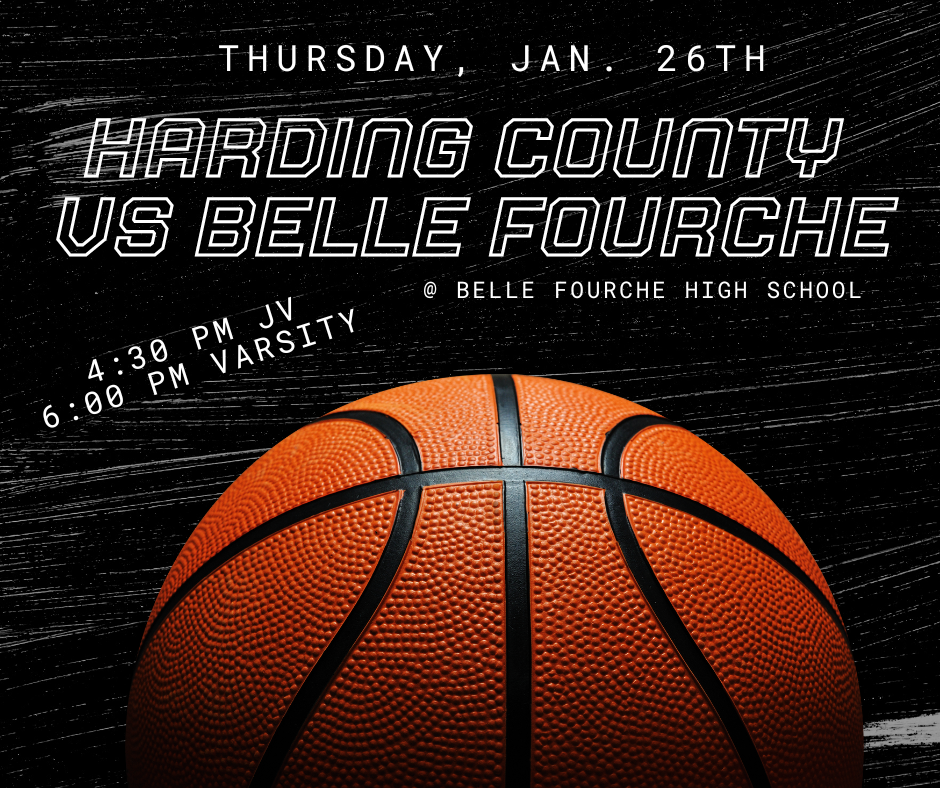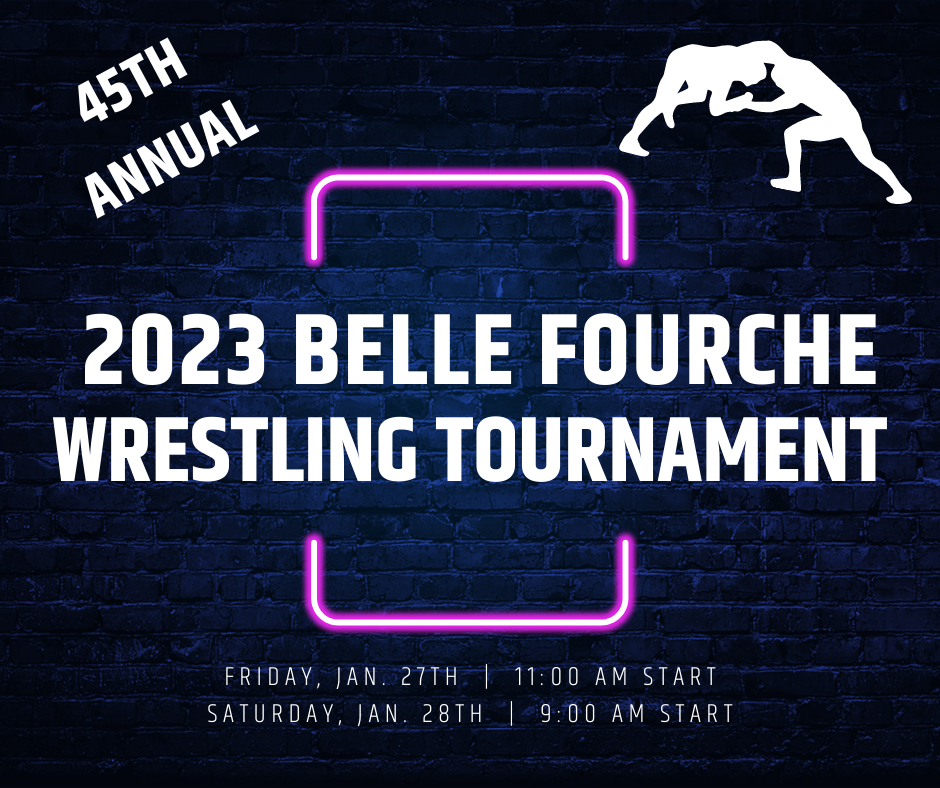 1/24 Little Bronc Night @ Boys' Basketball Game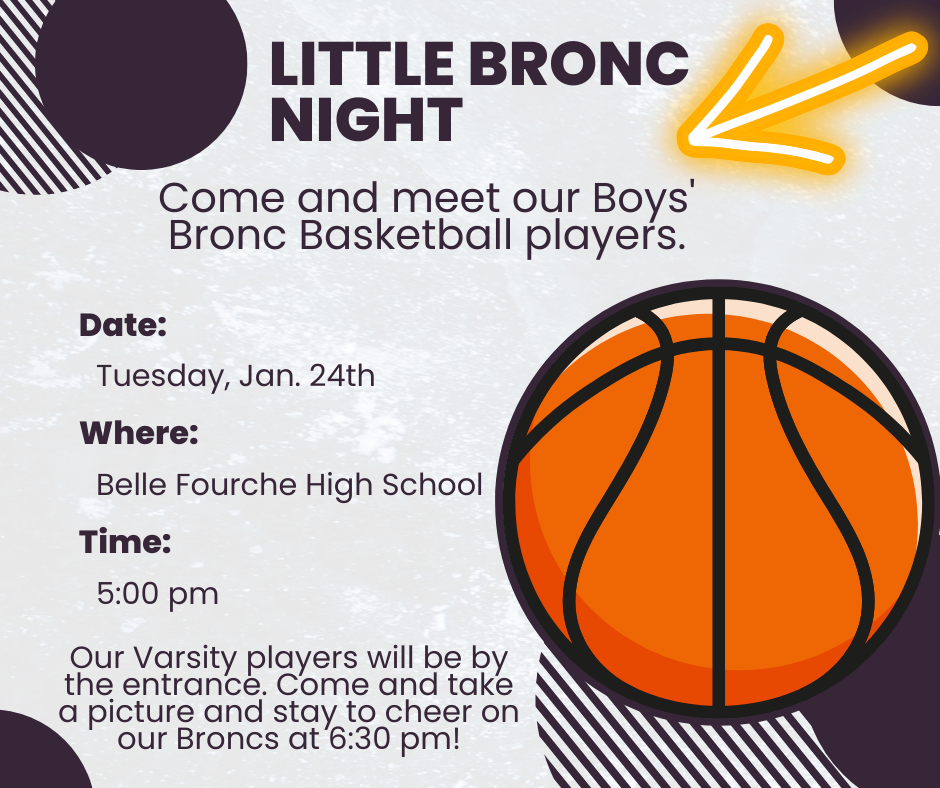 Game Information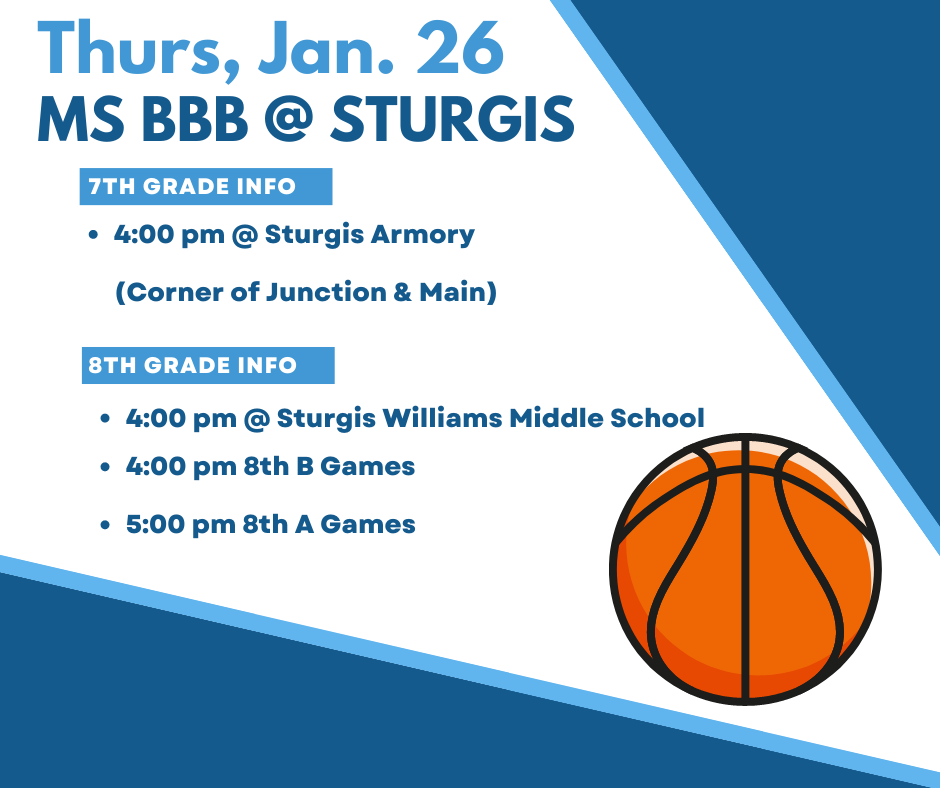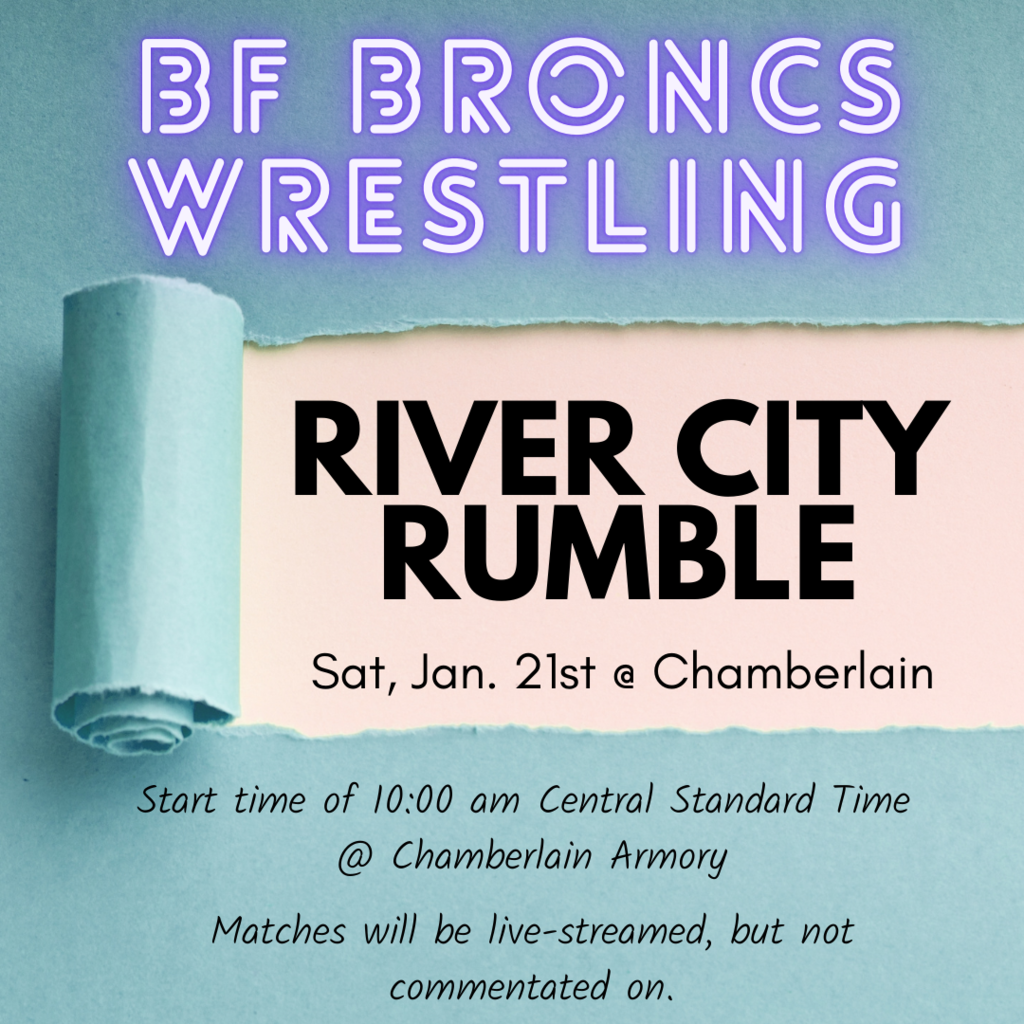 TODAY - Thursday, Jan. 19th Update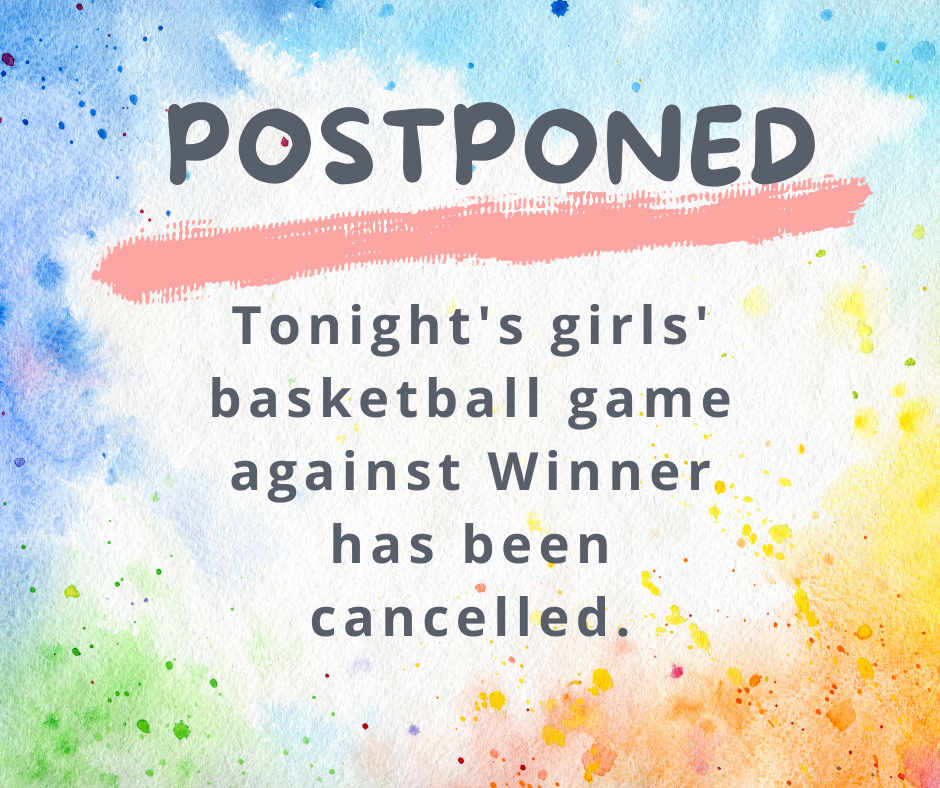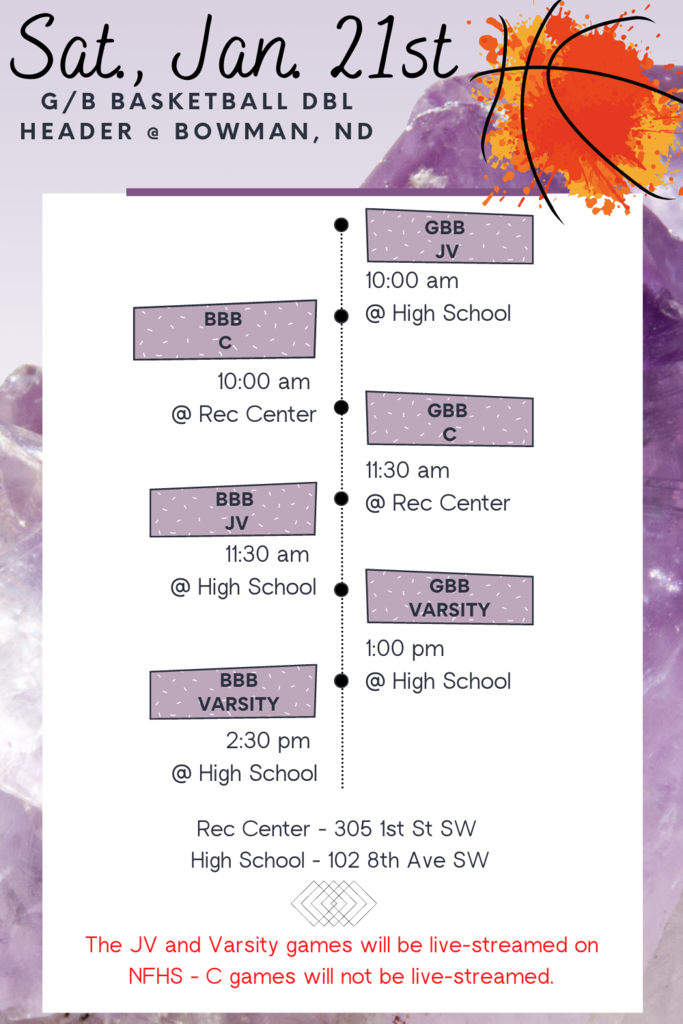 SCHEDULE CORRECTION!!! Games vs Hot Springs: Monday, January 16 at the High School Girls JV play at 2:30pm Boys JV play at 4:00pm Girls Varsity play at 5:30pm Boys Varsity play at 7:00pm GAMES TOMORROW, JANUARY 17 vs HILL CITY Boys C - Team play at 2:30 in the middle school gym Boys JV - play at 4:00 in the middle school Girls JV play at 4:00 in the high school Girls Varsity play at 5:30 in the high school Boys Varsity play at 7:00 in the high school