Way to go!
STATE XC!!! LET'S GO BRONCS!
Also Congratulations to Lanee Powers and Kiana Tingley for being selected to the All-State Team 2020! GO BRONCS!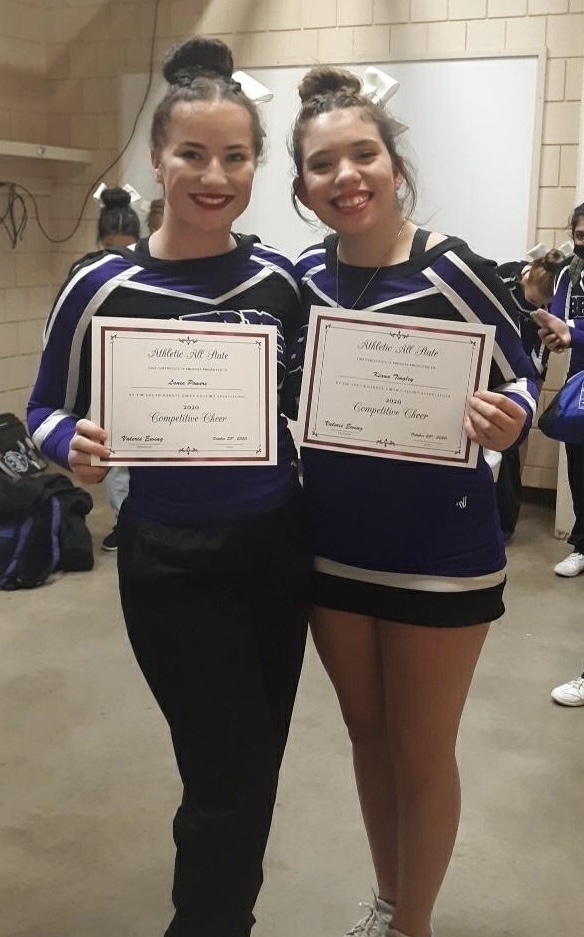 Congrats to our competitive cheer team! Hard work pays off! Placed 2nd in their category and 7th in the state at the State Championship today in Rapid City.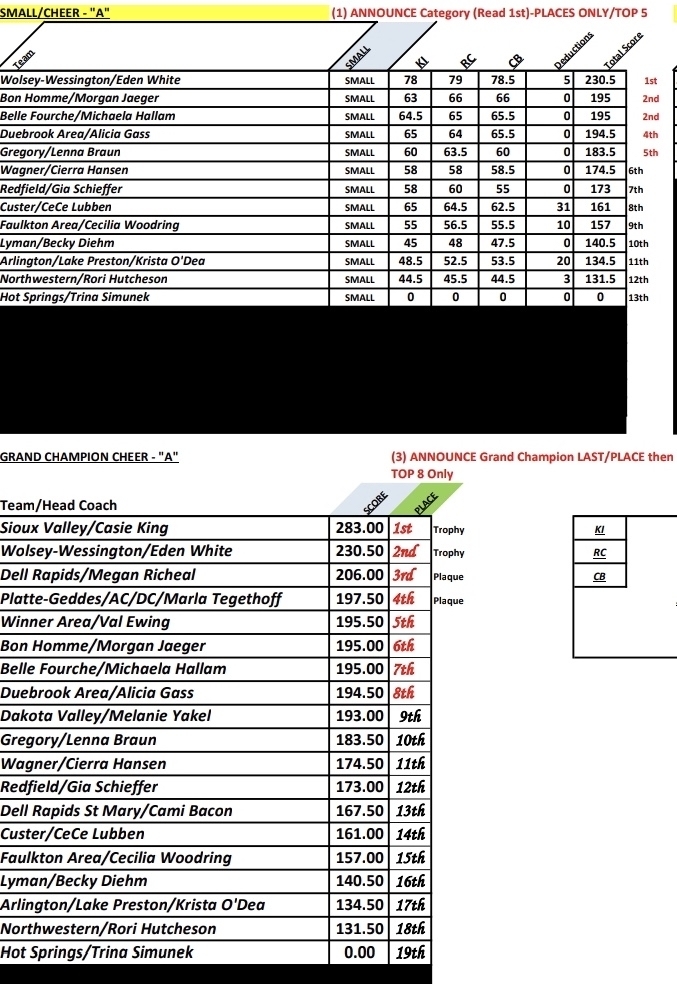 State XC Meet Info (
https://5il.co/mfqy
) - Regarding arrival / departure from Hart Ranch, tickets, awards, team camps, coverage, course and apparel available.


Friday, 10/23 VB vs Lead-Dwd Lead-Dwd had to cancel the C match...we will still start at 5:00 pm w/ JV followed by Varsity.

SDHSAA Press Release - State Cross Country Schedule
https://5il.co/md1m
Due to anticipated weather conditions in Rapid City for Saturday, the SDHSAA has amended the State XC Schedule at Hart Ranch Camping Resort. Class A Girls' 2:00 pm / Class A Boys' 2:30 pm.

10/20 VB @ STM Order of Matches starting at 5:00 pm JV / C / Varsity Masks will be required by ALL spectators in attendance (Adults / Students). Visiting HS students and staff must have ID to be allowed into the facility. Admission $5/Adults and $3/Students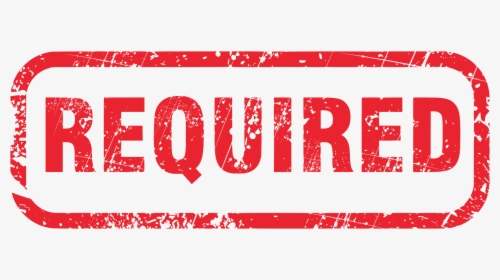 10/15 VB @ Bennett County If you plan on attending the volleyball matches, face masks are strongly recommended along w/ social distancing in the stands. Concessions will be available. Live Streaming all 3 matches at bennett.liveticket.tv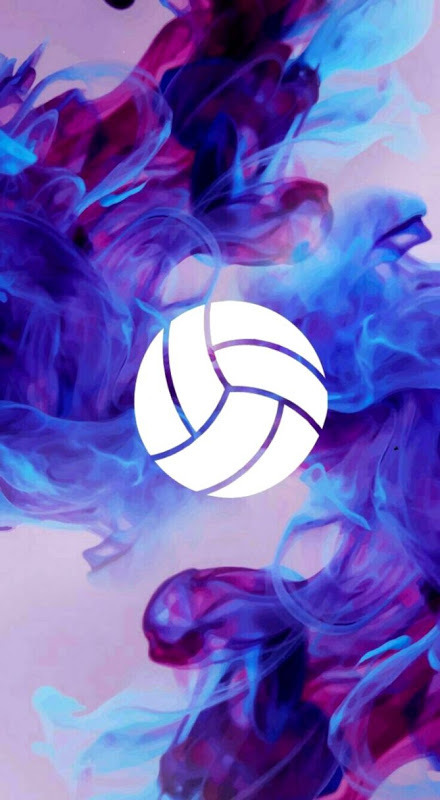 Love seeing the school spirit from the student body!!!! Go Broncs!!!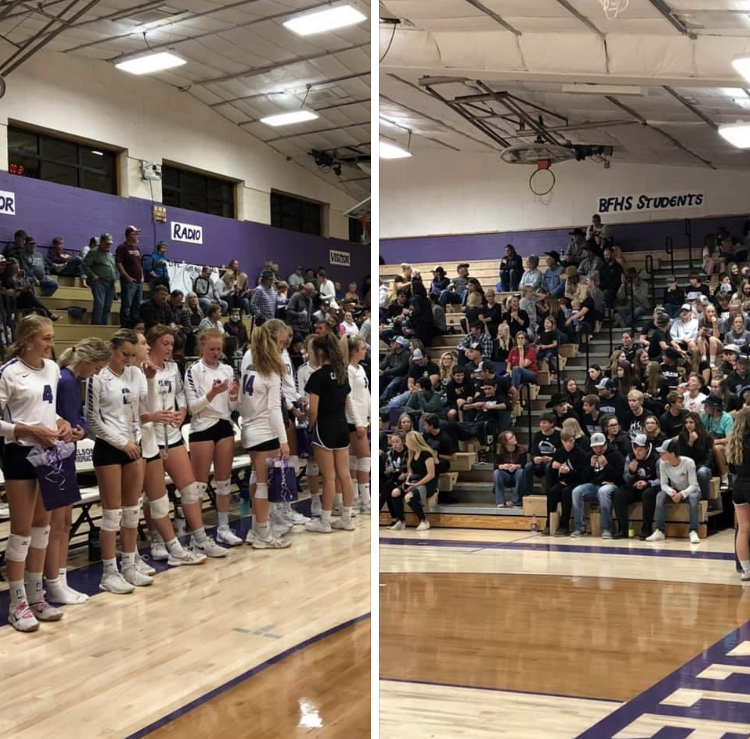 Attention MS volleyball players and parents!! Hill City game scheduled for Thursday has been CANCELLED!
Come support these seniors tonight! Senior night/black out night. Should be fun!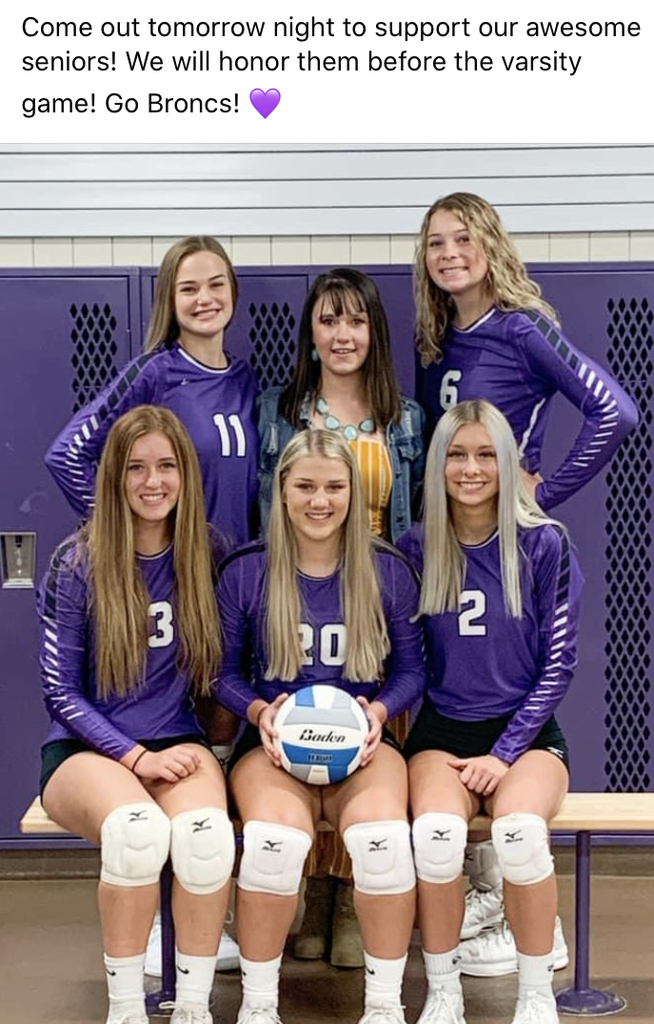 Go Broncs!!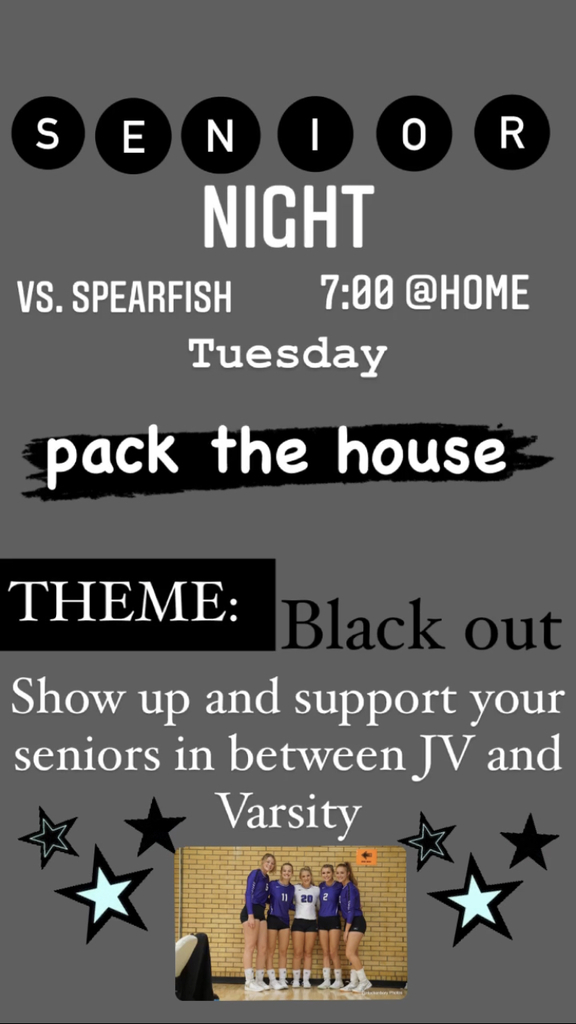 Way to go Jade Burr! Way to represent at the next level!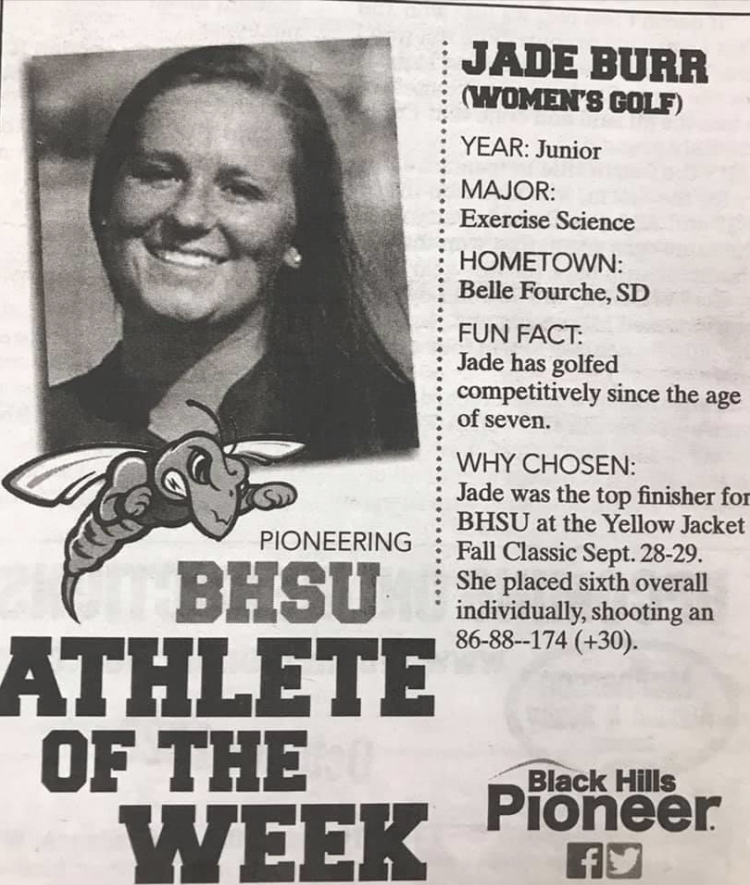 Bronc XC runners will be competing today at the Black Hills conference meet in Hot Springs. Good luck to all who are running this afternoon. Go Broncs!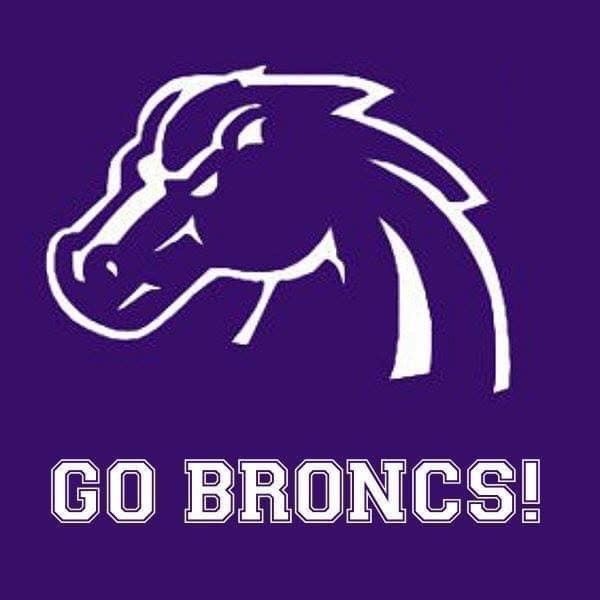 2020 Homecoming Royalty Shyanne Howell & Blake Vissia | Kylee Crago & Lan Fuhrer | Jasmyn Jensen & Austin Wood | Bella Jensen & Bryton Oedekoven | Queen Addeline Shockey & King Conrad Schreier Photo Credit: Angela Vissia Photography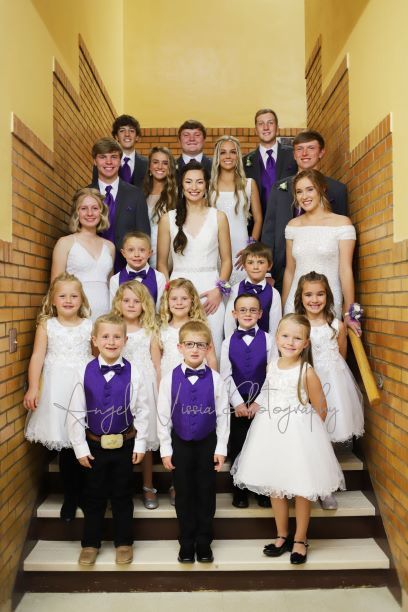 10/6 VB @ Faith No pass list required / no limits on fans attending. Visiting fans will sit on the north side of gym behind the teams benches. Both sides of the bleachers will be pulled out so there will be plenty of room to social distance. Children are to be seated at all times - no running around. At the end of contest, fans will have 10 minutes to exit the gym.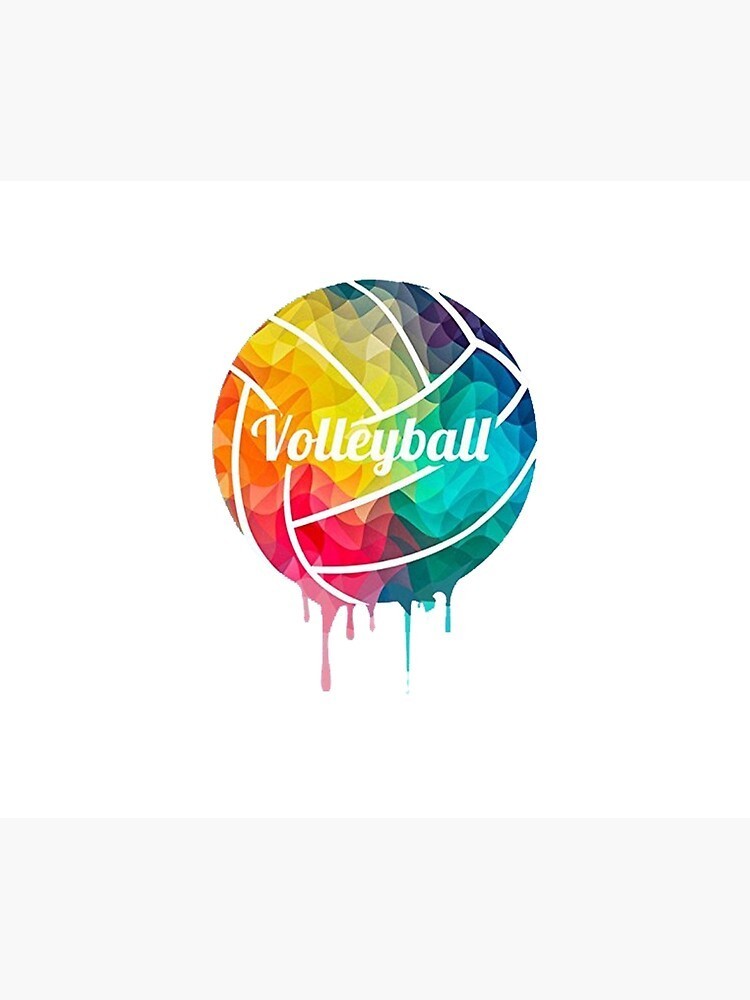 Lady Broncs take the court tonight in Faith. C team starts at 4:45 followed by the JV and Varsity. GO BRONCS!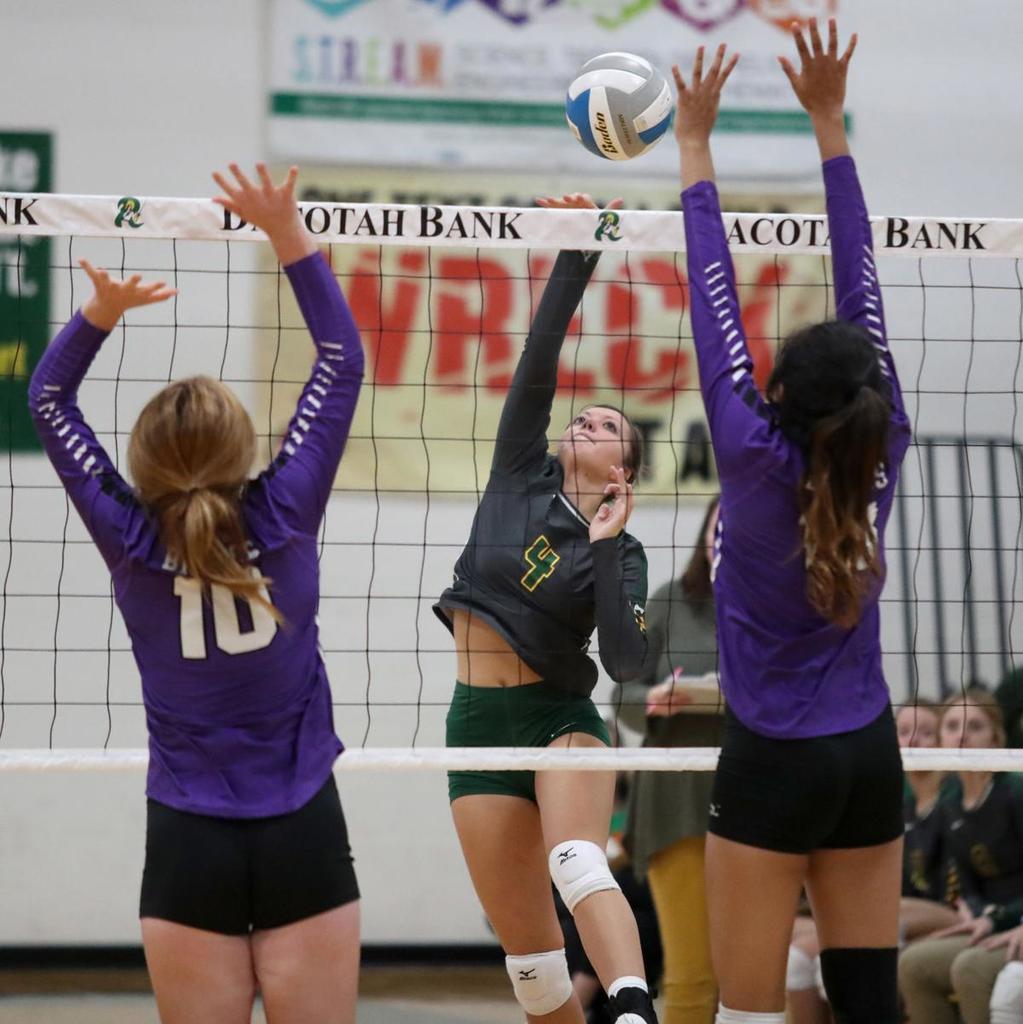 Boys Soccer playoff game tonight vs STM at Dakota Fields in Rapid City. Start 5pm. Good luck and GO BRONCS!